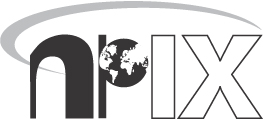 Internet Exchange Nepal, commonly knows as npIX, was established in 2002 as Nepal's first Internet Exchange point.
NPIX is registered as a non-profit company under Government of Nepal, Ministry of Industry, Office of the Company Registrars.
With 28 members peering at 2 locations, NPIX is serving over 10 million Internet users in Nepal. Today, most local traffic between Nepalese ISPs passes through npIX facilities.
npIX facilitates keeping local traffic local, making local surfing much more desirable with local content for local customers, at the same time saving international bandwidth.
NPIX Working Document
NPIX MoU
What is NPIX (download pdf)
More about npIX
History | Partners | Sponsors
Services
Services | Fees | Join npIX
Good of the Internet
Trainings | Best Common Practices | Root Servers
Contact Information
P.O.Box 13655
Srinkhalla Galli,Sahayoginagar, Mahadevsthan, Koteswor
Kathmandu, Nepal
Phone no: +977-1-4154962